Hugo Cahn – Technical director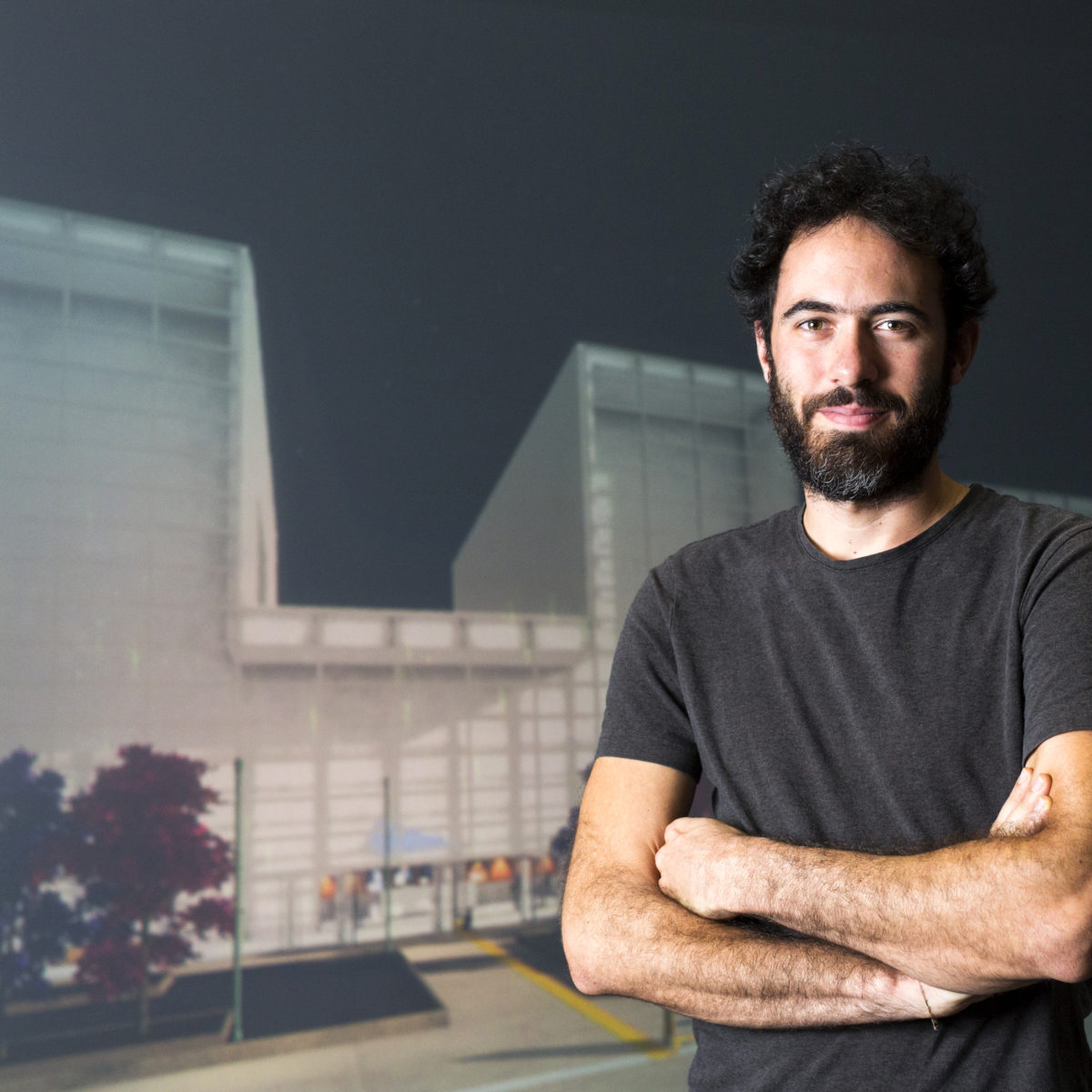 A qualified photographer, Hugo Cahn worked until 2015 at the Studio Guy Renaux in Saint Genis Laval (France), for which he created and developed the studio's video department, alongside shooting. In 2015, he switched fields and trained as a versatile technician for performing arts at the Grim Edif school in Lyon, where he studied sound, stage and lights management. He worked as a technician at the Théâtre de la Renaissance during his training before graduating in June 2016. Following this training, he joined Cie Gilles Jobin in Geneva, for which he now works as technical director, taking over the direction of Quantumand Força Forte, and assisting in the creation of VR_I.
Alongside the dance company, Cahn has also worked with other choreographers such as Yuval Pickat the CCN in Rillieux-la-Pape for Playbachand Eddies, and Pierre Pontvianne, Cie PARC, for whom he assisted Valérie Colas with the lighting for Motifsand Janet on the Roofpresented at CCNRand the ADCin Geneva.
In 2017, he presented his first light creation for Bazinby choreographer Tidiani N'Diaye, Cie Copier Coller.