PRESENTATION
VR_I is a virtual reality dance piece in which five spectators are immersed together and in real time in various, disturbingly strange locations. Thanks to immersive technology, the users, represented in the form of avatars, can interact with their teammates with an unprecedented fluidity of movement, while virtual dancers, at times giant or tiny, move around them…
Stunning, unique, social and contemplative, the dance piece addresses our perception of reality and explores new, unchartered and innovative territories for contemporary dance.

A true success story that combines art with creative technology, VR_I is not only an innovative dance piece, it is also the most widely distributed VR installation in the world, enjoying popularity well beyond the usual circle of contemporary dance.

More than 15,000 spectators have now experienced VR_I in nearly 40 cities on 4 continents, including Asia: in 2019, Cie Gilles Jobin's "Giants" toured for more than a month in Tokyo, Seoul, Shanghai and Singapore.
INFOS +
TOUR
2020
8 – 11 January: Théâtre National de Danse de Chaillot, Paris, France
22 – 25 January: Maison de la Musique Nanterre, Nanterre, France
12 – 14 March: Festival XS Théâtre National de Bruxelles, Belgium (canceled COVID)
25 – 28 March: Théâtre Benno Besson, Yverdon-les-Bains, Switzerland (canceled COVID)
4 – 10 May: VFXRio Festival, Rio de Janeiro, Brésil (canceled COVID)
15 – 17 May: La Commanderie, Saint-Quentin-en-Yvelines, France (canceled COVID)
17 – 19 April: Sadlers Wells, Londres, United Kingdom (canceled COVID)
21 – 24 May: Fabrik Potsdam, Potsdam, Germany (canceled COVID)
21 – 23 June: Internationales Figuren Theater Festival, Puppen Theater Magdeburg, Germany (canceled COVID)
6 – 12 July: Julidans Festival, Eye Filmmuseum, Amsterdam, Netherlands (canceled COVID)
26 August – 6 September: ICA Live Art Festival- Institute for Creative Arts, Cape Town, South Africa (canceled COVID)
16 – 19 September: Shoonya – Centre for Art and Somatic Practices, Bangalore, India (canceled COVID)

2019
10 – 13 January: Stadtmuseum Aarau, Aarau, Switzerland
25 – 27 January: Solothurner Filmtage, Solothurn, Switzerland
2,3,5 February: Arsenic, Lausanne, Switzerland
6 – 9 February: Swiss Dance days, Lausanne, Switzerland
14 – 17 February: Théâtre du Passage, Hiver de danses, Neuchâtel, Switzerland
23 February-10 March: BAM Teknoopolis Festival, New York, USA
28 March-14 April: La Comédie de Genève, Geneva, Switzerland
1-3 May: Spiral Garden, Tokyo, Japan
9 – 12, 15 – 18 May: Chronus Art Center, Shanghai, China
21 – 25 May: Pushing The Limits, Seoul, South Korea
29 – 30 May: Singapore international Festival SIFA, Singapore
7 – 8 June: Open Look, St. Petersburg, Russia
11 – 15 June: Platonov festival, Voronezh, Russia
5 – 8 September: Tanzhaus, Zürich, Switzerland
26 – 30 September: el Matadero, Madrid, Spain
14 – 19 October: Maison de la Danse de Lyon, Lyon, France
6 – 10 November: Euro Scène Leipzig, Leipzig, Germany
16 – 18 November: Teatro Cervantes, Malaga, Spain
13 – 19 December: Théâtre National de la Danse Chaillot, Paris, France

2018
18 – 27 January: Sundance Film Festival – New Frontier, Park City, USA
17 – 18 March: Phoenix Theatre, Steckborn, Switzerland
5 – 8 April: Loikka Dance Film Festival, Helsinki, Finland
26 April – 6 May: Théâtre Arsenic, Lausanne, Switzerland
19 – 20 May: Polytech Festival of Moscou, Russia
1 – 4 June: DanceXchange, Birmingham, United Kingdom
7 – 9 June: World Vr Forum 2018, Crans Montana, Switzerland
24 – 26 August: Numerik Games, Yverdon-les-Bains, Switzerland
28 August – 6 September: 75th Venice International Film Festival, Venice, Italy
13 – 15, 18 – 23 September: Biennale de la Danse de Lyon, Lyon, France
27 – 30 September: Biennale de Lyon – Lux Valence, Valence, France
18 – 21 October: Mercat de les Flors, Barcelona, Spain
8 – 11 November: UNAM Mexico, Mexico
16 – 18 November: Theatre de Liège, Liège, Belgium
21 – 24 November: Istituto Svizzero, Rome, Italy
3 – 6 December: Festival International de Marrakech, Marrakech, Morocco

2017
6 – 10 October: Festival du Nouveau Cinéma Montréal, Canada
12 – 15 October: Théâtre Forum Meyrin, Meyrin, Switzerland
25 – 29 October: HEK Haus Fur Elektronishe Kunst, Basel, Switzerland
8 – 11 November: Théâtre Forum Meyrin, Meyrin, Switzerland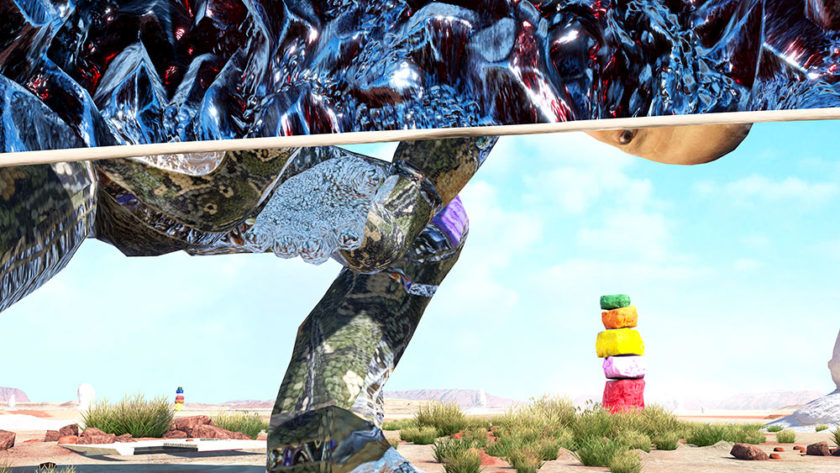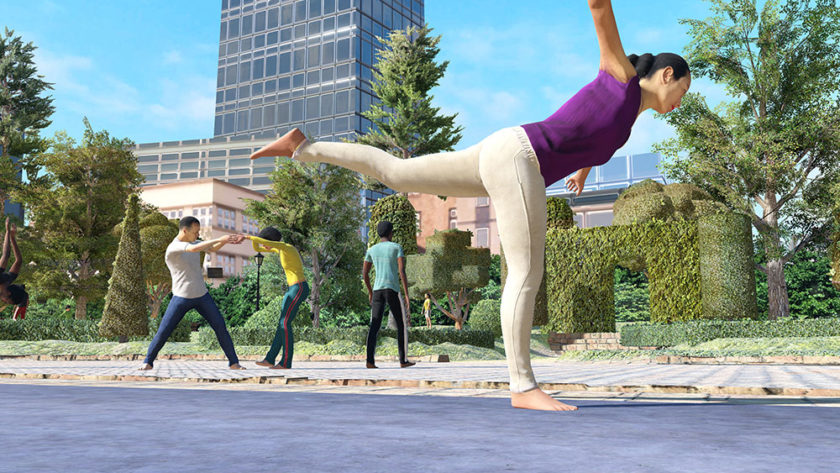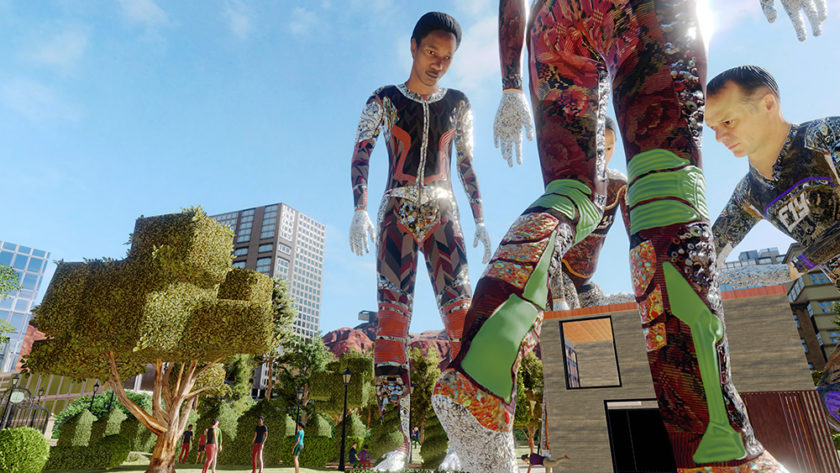 Credits
Choreography Gilles Jobin
Dance Susana Panadés Diaz, Victoria Chiu, Diya Naidu, Gilles Jobin, Tidiani N'Diaye
Assistant to the Choreographer Susana Panadés Diaz
VR Platform & Immersive Technology Artanim
Costumes & Virtual Set Jean-Paul Lespagnard
3D music and sound design Carla Scaletti / Symbolic Sound
Production Director Camilo De Martino
3D Scans & Motion Capture Artanim
3D Artist Tristan Siodlak
3D Editor Camilo De Martino
Technical Artist Rémy Maetz
Technical Director Hugo Cahn
Technicians on Tour Hugo Cahn, Camilo De Martino, Tristan Siodlak
Administration Gonzague Bochud

Production Cie Gilles Jobin, Geneva – Switzerland
Co-Production Arsenic – Centre d'art scénique contemporain, Lausanne – Switzerland

Supported by City of Geneva, State of Geneva, Pro Helvetia – Swiss Arts Council, Loterie Romande, Fondation Meyrinoise du Casino, Fonds mécénat SIG