Braindance (1999)
Premiere 11 August 1999 FAR-Festival, Nyon (Switzerland)
PRESENTATION 
Altered bodies. Inanimate bodies. Manipulated bodies. Braindance is a journey to the centre of the body in search of time. As the body enters an altered state of the human mind it escapes time, postponing the inescapable destiny of death.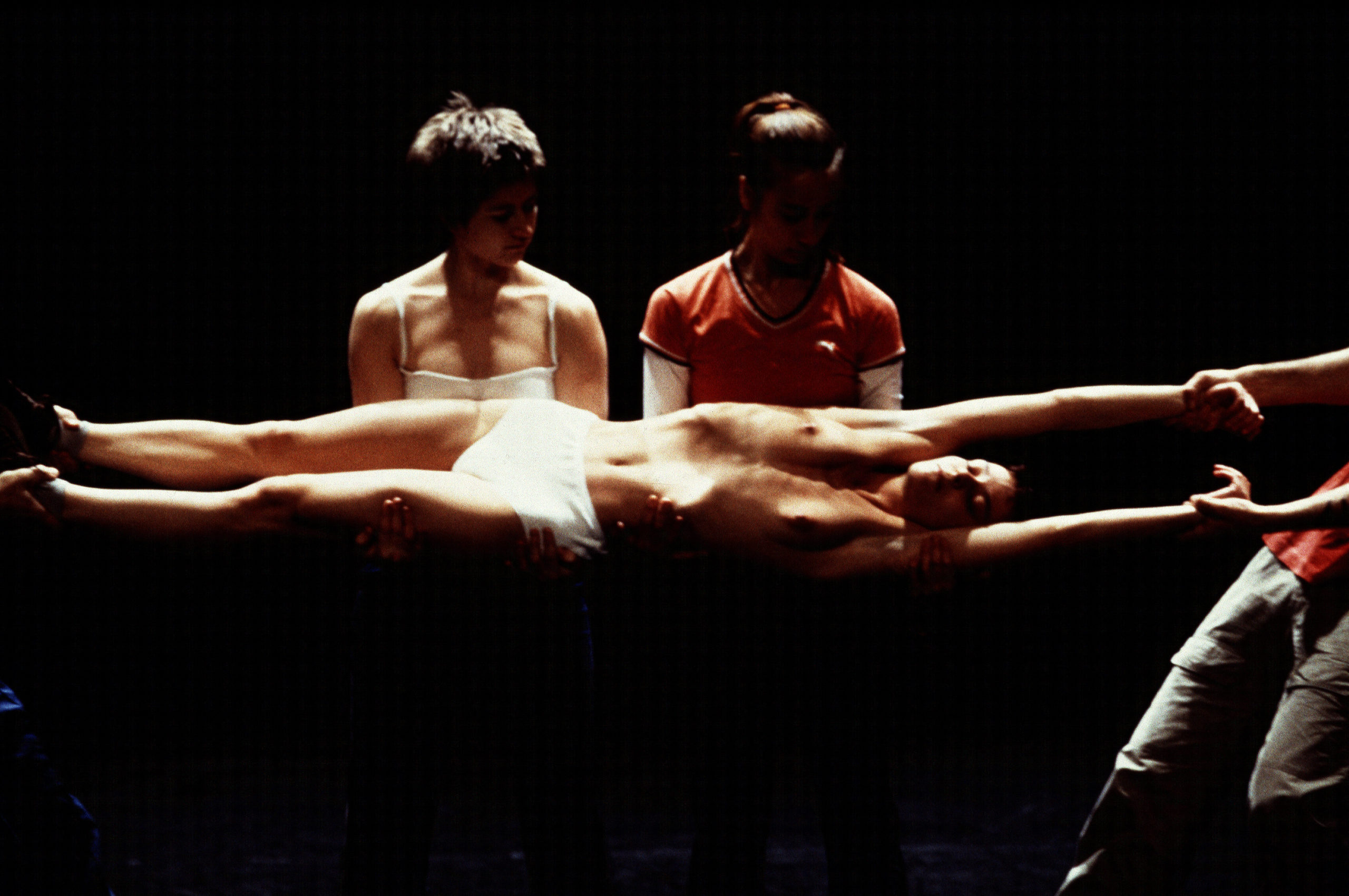 CREDITS
Choreography Gilles Jobin
Music Franz Treichler
Dancers Cuqui Jerez/Estelle Héritier (cast 2), Gilles Jobin, Dominik Schötschel/Juan Dominguez (cast 2), Nuria de Ulibarri, Geneviève Byrne/Vinciane Gombrowicz (cast 2)
Additional Music The Young Gods and Subspicy
Lighting Emma Wilson
Lighting Technician Daniel Demont
Sound Clive Jenkins
Costumes Anna Van Bree
An Artsadmin project (London, GB)
Production Parano Productions (Lausanne, CH)
CO-PRODUCTION
Theatre Arsenic (Lausanne, CH), Zuercher Theater Spektakel (Zurich, CH), Maison des Arts (Thonon-Evian, F) and FAR Festival des Arts Vivants (Nyon, CH).
SUPPORTS
Migros, Corodis, Canton de Vaud, SSA, Ville de Lausanne, Pro Helvetia (The Arts Council of Switzerland), Loterie Romande, Fondation Nestle For the Art and Fondation Stanley Thomas Johnson.
PRESS