Delicado (2004)
Premiere 21st January 2004, Fondation Gulbenkian, Lisbon (Portugal)
Commissionned work for 12 dancers for the Gulbenkian Ballet, Direction Paolo Ribeiro
PRESENTATION
Note of intent
Gilles Jobin, 2004

« From the mass of bodies arose tenuous lines, forms jabbing the sky. Hesitant steps, fine and light bodies, balanced in the space, almost without weight, all in delicacy. »

Bodies stretched to a maximum, spindly-limbed women in star-shaped poses, broken lines and bodies turned upside down. With this new creation, I would like to work with hitherto unexplored possibilities of construction: disjointed lines, lines and contacts, dense networks of movement and bodies caught in wavelike motion. These delicate bodies (delicados) then will be turned inside out, looking for balance on the borders of life; upward raising postures, getting up straight, eventually standing.

No conclusion, no prefabricated movements, just the development of an abstract and sensitive idea that moves up from the bones. As in the «cadáver delicado» (exquisite corpse), movement sections attached one to the other, without logic, from choices both arbitrary and uncontrolled.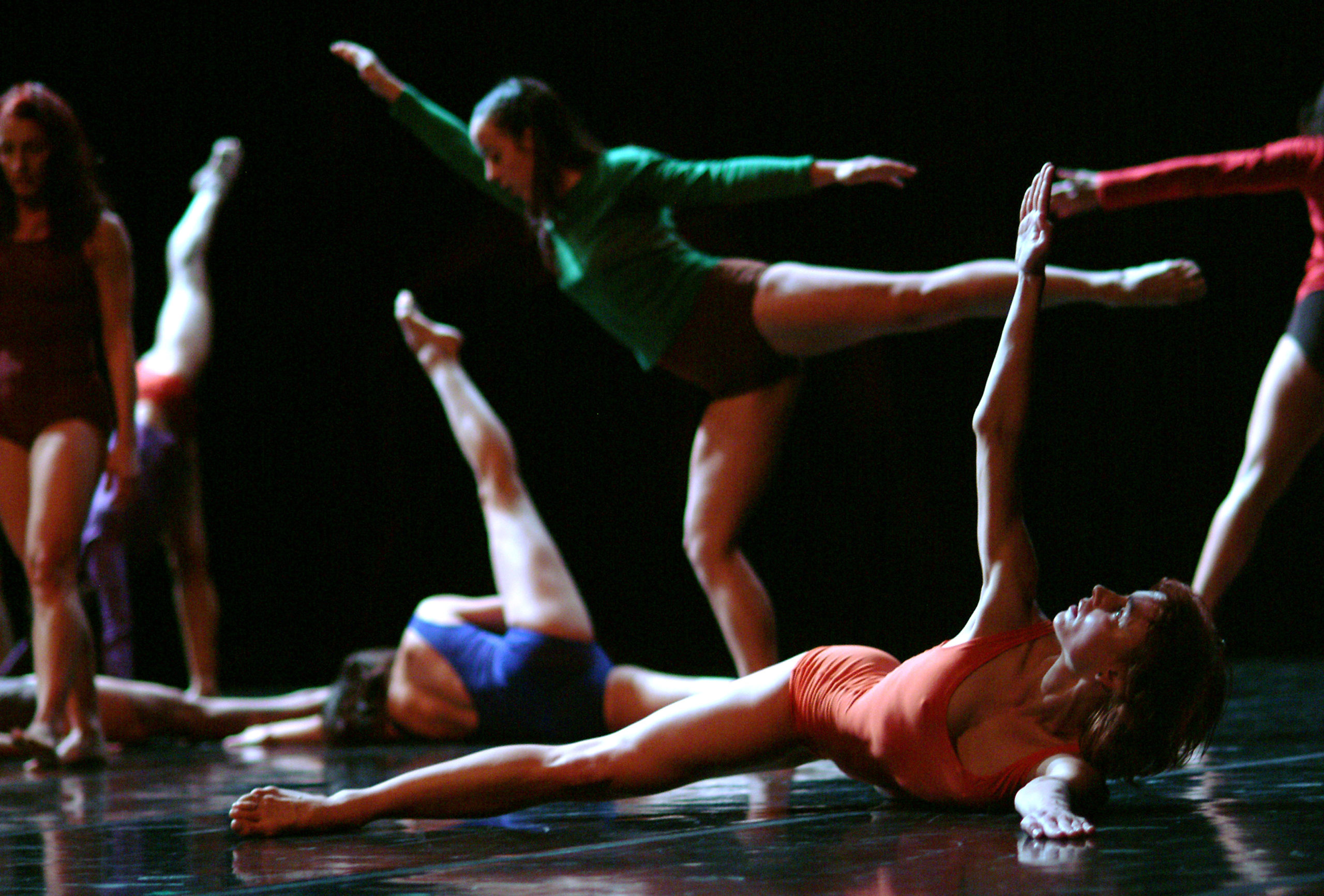 CREDITS
Choreography Gilles Jobin
Dancers Ballet Junior
Music Cristian Vogel
Lighting Yann Marussich
Costumes Karine Vintache
Assistant choreographer Jean-Pierre Bonomo
INFOS +