Creation on September 30th 2019 at the Aula des Cèdres, Lausanne, Switzerland
PRESENTATION
MAGIC WINDOW is an augmented reality dance piece designed and created for the Aula des Cèdres in Lausanne.
The aim of this artistic intervention, which was the subject of a competition, was to offer a project that had no impact on the site, a work that would be temporary for the user but permanent for the site. Augmented reality, thanks to which virtual bodies can be integrated in real space, was right away seen as the medium of choice.
Gilles Jobin imagined abstract dances that would be in tune with the surrounding architecture, like a contemporary, visual supplement to the minimal constructivism of this 1960s architectural piece by Jean Tschumi (1904-1962).
By playing with perspectives and matters of scale, the choreographer sought to compare the size of bodies with that of the building.
INFO +
(all in French)
> Magic Window is the winner of the competition for artistic intervention linked to the renovation of the Aula des Cèdres of the state of Vaud

> Presentation of the renovation of the building

> Website of Haute Ecole pédagogique du canton de Vaud, 04/10/2019, « Ouvrez une « magic window » en un clic! »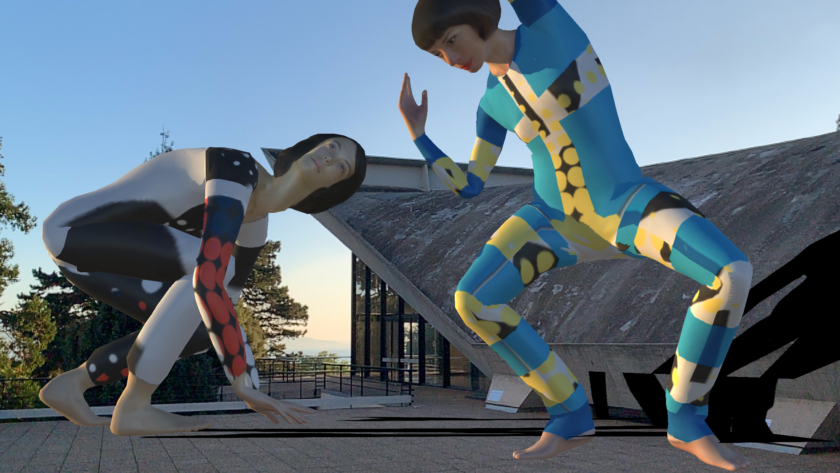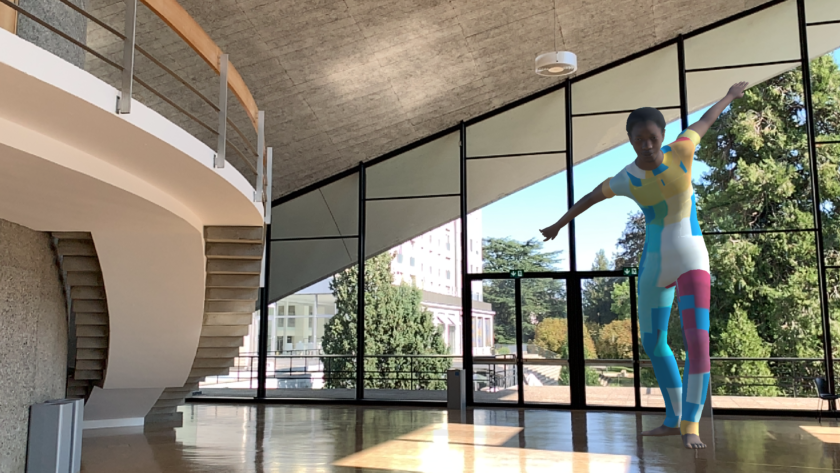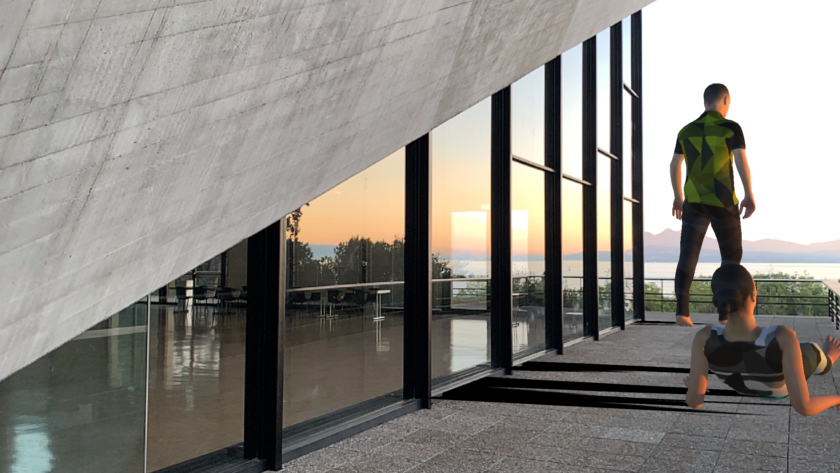 Credits
Artistic Director Gilles Jobin
Choreographic assistant Susana Panadés Diaz
Dance Victoria Chiu, Maëlle Déral, Diya Naidu, Susana Panadés Diaz, Gilles Jobin, Tidiani N'Diaye
Creative Director Camilo De Martino
Lead 3D artist Tristan Sliodak
Developers Cem Koker, Yves Schmid Dornbierer
AR Technology Jido Maps
Motion Capture & 3D scans Artanim
Motion Capture Embodied Movement Design Studio
Technological integration A-LL Creative Technology
CAD modelling Victor Roy
Graphic designer Tristan Siodlak
Painting Atelier Jeca
Administration Gonzague Bochud
Production Cie Gilles Jobin – Geneva, Switzerland
Supported by City of Geneva