Real Time (2020)
Creation cancelled due to COVID-19
PRESENTATION
After several projects intended for non-traditional venues (WOMB, VR_I, Magic Windowand Dance Trail), Real Time is a project created for a traditional, proscenium stage, which integrates various technologies, explored, developed and implemented during Gilles Jobin's previous extended reality (XR) creations.
Real Time features a reflection on the very notion of real time and the different levels of realities that coexist within "real time": an experiment in which the movement of two dancers is captured before the eyes of the audience and projected in the form of avatars, virtual allegories and abstract forms in real time on various projection surfaces.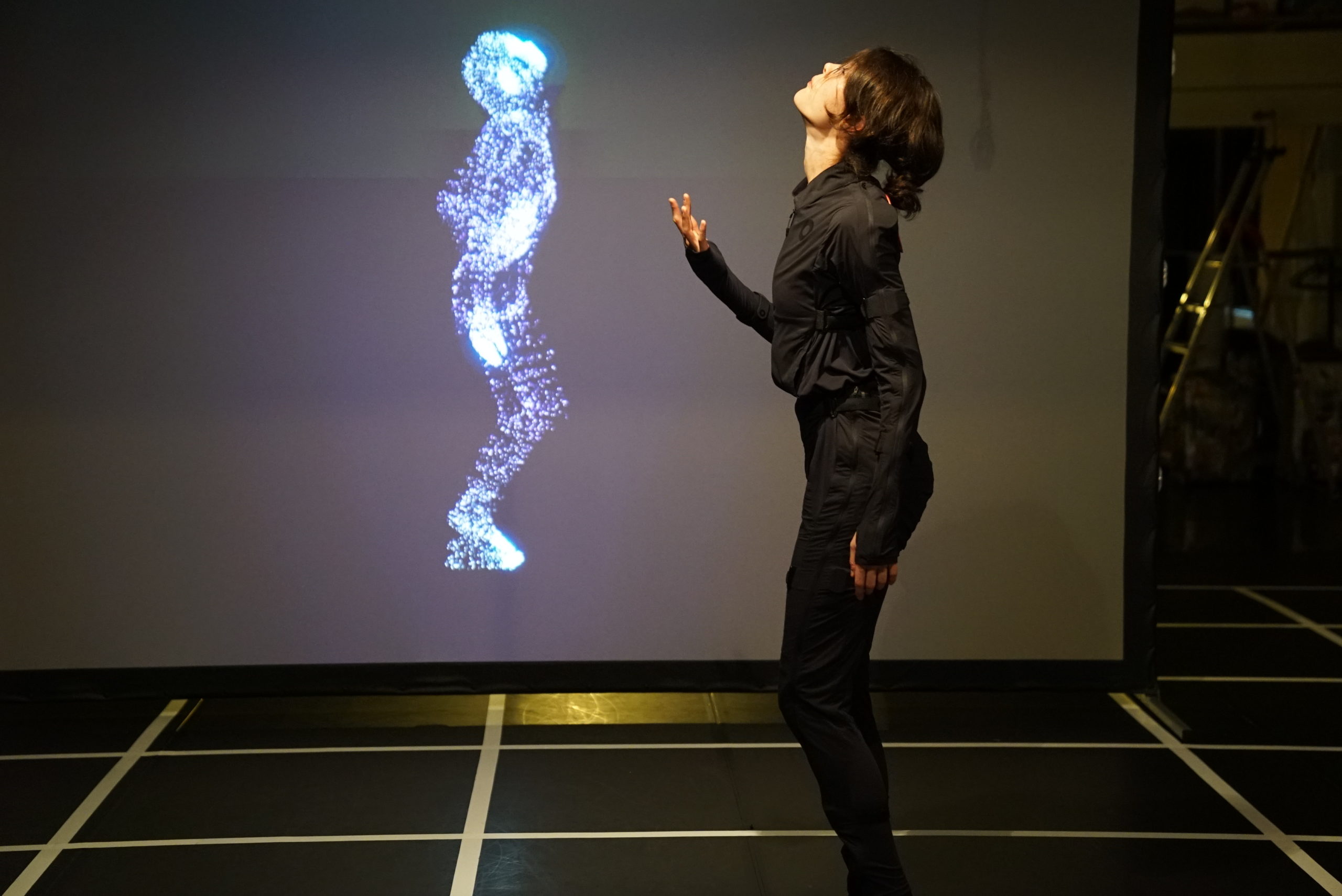 CREDITS
Direction & choreography Gilles Jobin
Dance Maëlle Déral & Susana Panadés Diaz
On-stage technicians Hugo Cahn et Tristan Siodlak
Music Hahn Rowe
Lighting Hugo Cahn
Creative Director Camilo De Martino
3D lead artist Tristan Siodlak
Motion capture Qualisys
Production Cie Gilles Jobin – Genève
Technical Direction Hugo Cahn
Administration Gonzague Bochud
CO-PRODUCTION
Théâtre Forum Meyrin
Arsenic – Centre d'art scénique contemporain
SOUTIENS
Fondation Meyrinoise du Casino – Loterie Romande – Pro Helvetia- Fondation suisse pour la culture.