Premiered on May 8th 2001, Théâtre de la Ville Les Abbesses, Paris, France
Re set on August 3rd 2007, Teatro San Francisco, Pachuca, Mexico
PRESENTATION
A Moebius Strip is a two-dimensional surface with only one face.
A Moebius Strip represents infinity.When you cut a moebius strip in half, lengthways, you get a double moebius strip. If you cut it again you get a triple strip, and so on into infinity.

When you ride a moebius strip, it is like going back to the beginning, in space, on a one-dimensional surface. If you cut it lengthways, then you must continue, and continue, and you will never cross your starting point again. Like life itself, it is a perpetual restart, never from the same point.
The Moebius Strip
Directed by Vincent Pluss – 26 minutes
Fluid and rhythmic cinematographic adaptation of Moebius Strip, choreography by Gilles Jobin.
Recorded in December 2001 at Arsenic theater, Lausanne, Switzerland
Buy the DVD
Gilles Jobin : Le voyage de Moebius
Directed by Luc Peter
Documentary – 53 minutes, portrait of Gilles Jobin, choreographer
TOUR
2020
15-19 September: Kulturmarkt, Zurich, Switzerland

2010
4 March: The Swiss Cube, Swiss Institute of Rome, Rome, Italy
2 April: Bonlieu Scène nationale, Annecy, France 
21 April: Kaserne, Basel, Switzerland 

2009
15 January: Théâtre Populaire Romand, La Chaux-de-Fonds, Switzerland 
2 May: Festival Evidanse, Delémont, Switzerland 

2008
20-21 September: Arsenic, Lausanne, Switzerland 
21-22 November: Théâtre Monnot, Beirut, Lebanon

2007
3 August: Teatro San Francisco, Pachuca, Mexico
5 August: Teatro Julio Jimenez Rueda, Mexico, Mexico
7 August: Teatro Manuel Doblado, Leon, Mexico
7 October: Festival Tensdansa, Terrassa, Spain
31 October to 3 November: Théâtre de Carouge, Geneva, Switzerland 

2004
28 February: Ciné Africa, Maputo, Mozambique
2-3 March: Dance Umbrella Festival, Johannesburg, South Africa
26 June: Montpellier Dance Festival, Montpellier, France
9-10 October: SiDance Festival, Seoul, South Korea
13-14 October: Théâtre Garonne Scène européenne, Toulouse, France
19-20 November: Bonlieu Scène nationale, Annecy, France

2003
8-9 April: Pôle Sud, Strasbourg, France
21 May: Milan Short Film Festival, Milan, Italy
26-27 June: International Film Festival, Warsaw, Poland
1 July: Latitudes Contemporaines, Lille, France
4-5 July: Teatro Campo Alegre, Porto, Portugal
18 to 20 September: International Festival of Contemporary Dance, Buenos Aires, Argentina
17-18 October: Arsenic, Lausanne, Switzerland
4-5 Novembre: International Festival of Contemporary Dance, Fortaleza, Brazil

2002
18 January: Arsenic, Lausanne, Switzerland
5-6 March: The Place, London, United Kingdom
13 to 15 March: Centre Pompidou, Paris, France
11 to 13 April: ADC – Théâtre du Loup, Geneva, Switzerland
18 au 20 April: Tanzquartier Wien, Vienna, Austria
4 May: Espace Moncor, Fribourg, Switzerland

2001
25 April: Spring Dance Festival, Utrecht, Netherlands
28 April: Music Biennale Zagreb, Coratia
8 to 12 May: Théâtre de la Ville, Paris, France
17 to 27 May: Arsenic, Lausanne, Switzerland
29 August – 2 September: Gessnerallee, Zürich, Switzerland
8-9 September: Kampnagel, Hamburg, Germany
3-4 October: Infinito, Turin, Italy
10 October: Archa Theater, Prague, Czech Republic
24-25 October: SESC – Pompeià, Sao Paulo, Brazil
31 October: SESC, Santos, Brazil
4-5 November: Panorama C.G, Rio de Janeiro, Brazil
10 November: Opéra de Rouen Normandie, Rouen, France
24 November: Stadt Theater, Bern, Switzerland
4-5 December: Festival Lignes de corps, Valenciennes, France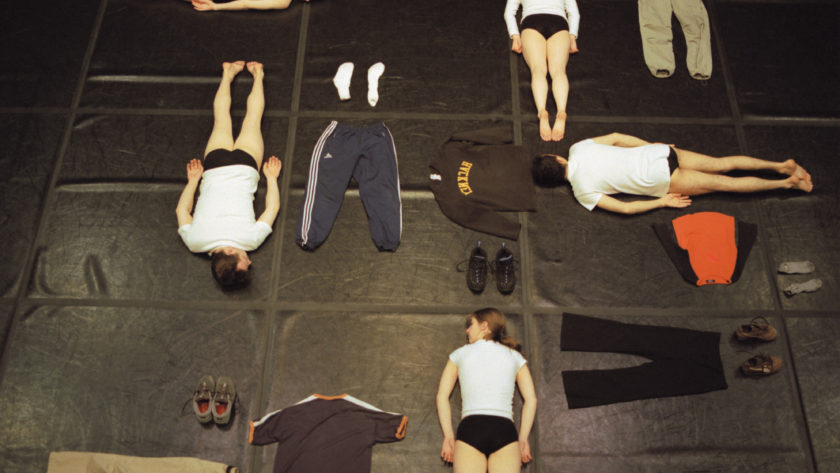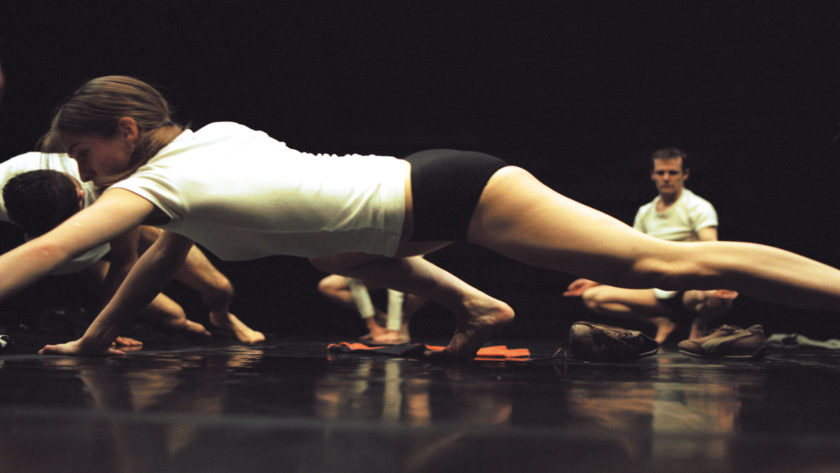 Credits
Choreography Gilles Jobin
Music Franz Treichler
Dancers Tamara Bacci or Susana Panadès Diaz, Jean-Pierre Bonomo, Marie-Caroline Hominal, Isabelle Rigat, Rudi Van Der Merwe
Lighting design Daniel Demont
Live-sound engineer Clive Jenkins
Production 2001 Parano Fondation, Lausanne, Suisse, et 36 Gazelles, London, Royaume-Uni
Production 2007 Cie Gilles Jobin, Genève, Suisse
Administration Mélanie Rouquier
Accounting Yves Bachelier
Co-production Théâtre Arsenic, Lausanne, Switzerland, Théâtre de la Ville, Paris, France, Music Biennale, Zagreb, Croatia, Espace Pier Paolo Pasolini, Valenciennes, France, Zuercher Theater Spektakel, Zürich, Switzerland
Supported by Pro Helvetia – Fondation suisse pour la culture, Loterie Romande, City of Lausanne, London Arts, SSA, Fondation Stanley Thomas Johnson, Canton of Vaud
Gilles Jobin benefits of a triennal associated support (2007-2009) from the City of Geneva, the Republic and Canton of Geneva and Pro Helvetia – Swiss Arts Council
Gilles Jobin is an associated artist of Bonlieu Scène nationale, Annecy, France