Such a nice way to end the #tourwithouttraveling ! Cosmogony won the Most Innovative Use of Technology award at the Filmgate Festival Miami 2022.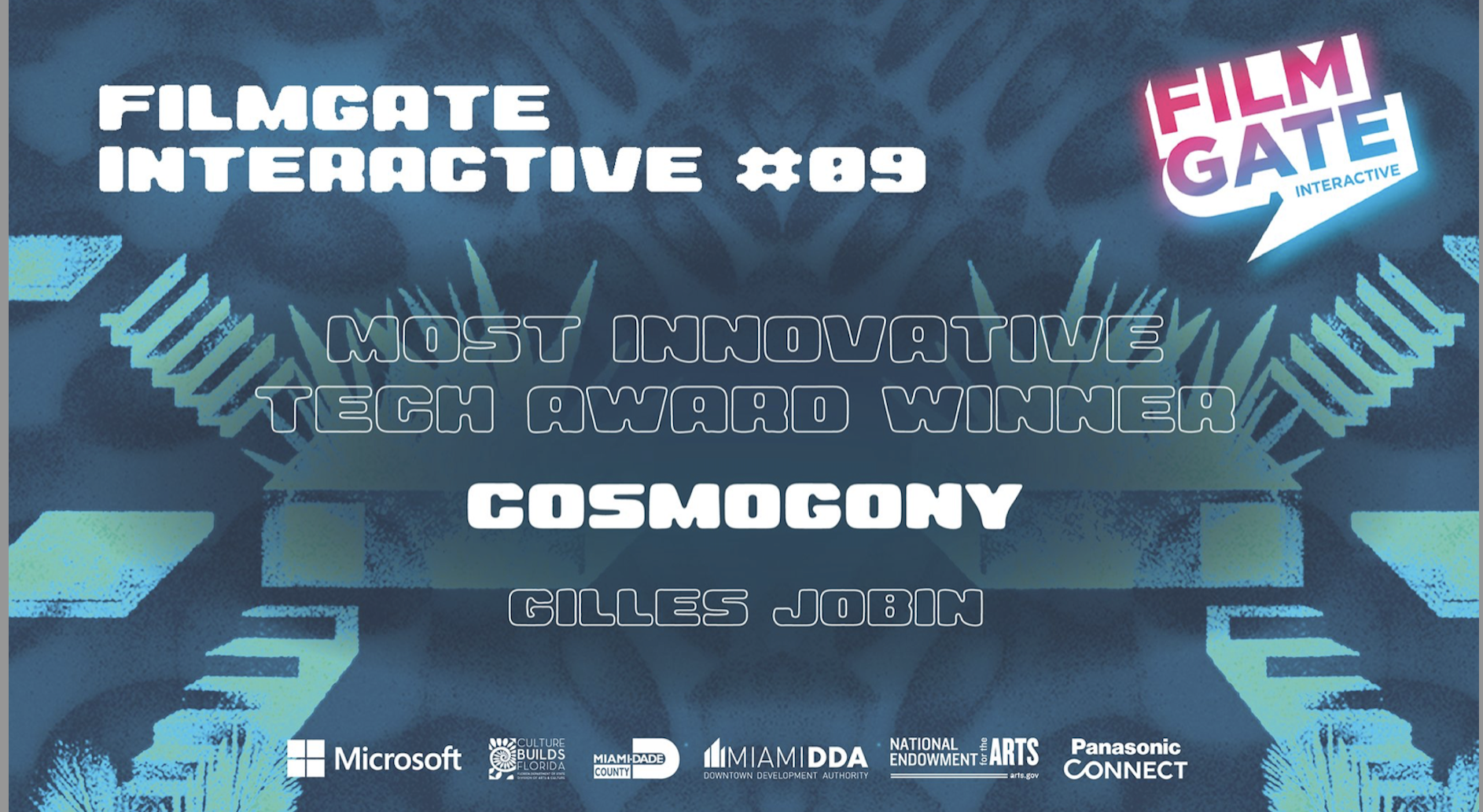 The 3rd of December Cosmogony was presented at Miami, and as it is usual on our tour, we played the show from our #Studios44MocapLab but this time, at 1am local time from Geneva, consequences of #tourwithouttraveling !
Along with the presentation at the Sundance 2022 Film Festival, this is the second presentation in the US.
Article paru le December 9, 2022