Susana Panadés Diaz – lead dance artist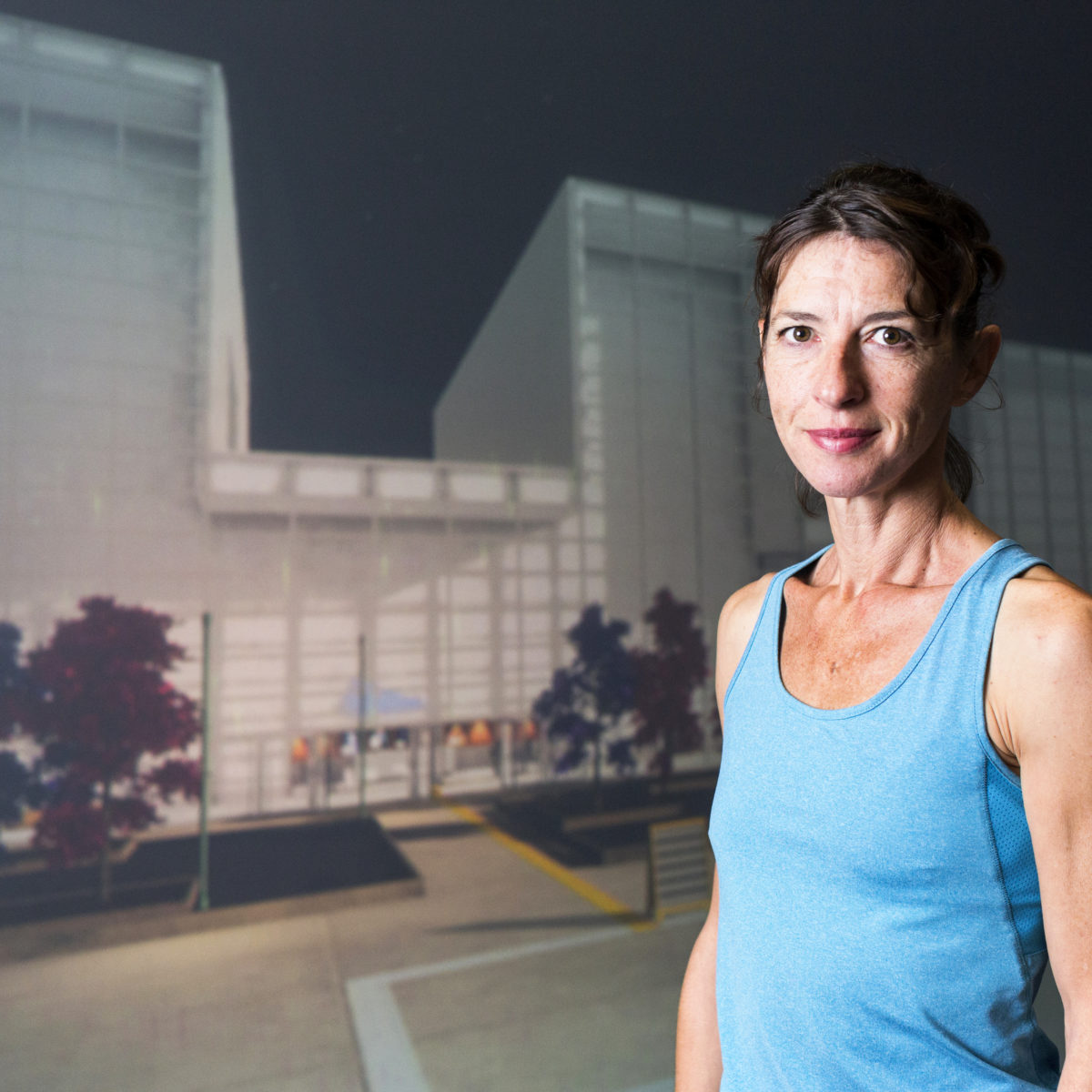 From 1989 to 1995 Susana Panadés Diaz studied classical and contem-porary dance at the Institut del Teatre in Barcelona, before entering the P.A.R.T.S. program in Brussels, directed by Anne Teresa de Keersmaeker. She worked with Caterina Sagna's dance company in 2001 on the creation of Sorelline. From 1999 to 2004 she worked as a performer with Fabienne Berger in: Azur Blues, Natal, Océane Lili and Avril en mai. Since 2005 she has worked with Cie Gilles Jobin as a performer in Double Deux (2006), Text to Speech (2008), Black Swan (2009), The Missing Link – Le Chaînon Manquant (2010), Spider Galaxies, Shaker Loops (2011) and QUANTUM (2013). She was part of the cast for The Moebius Strip (Pachuca 2007) and A+B=X (Paris 2010) re-runs and has also worked as artistic assistant and multimedia manager for the company. In 2009 Susana worked on Rudi Van der Merwe's I'd like to save the world, but I'm too busy saving myself.
In 2012 she created S.P.A.C.E. with South-African dancers Thami Manekehla and Thabiso Pule, and performed to an original score by Oscar Martin and Fernando de Miguel at La Bâtie festival in Geneva. In 2015 she performed in Rudi Van der Merwe's Trophée, which was still on tour in 2018. In 2016 Susana took part in Gilles Jobin's 3D film WOMB and created the duo FORÇA FORTE with him. In 2017 she performed for the creation of the virtual reality dance piece VR_I and organised the subsequent world tour. In 2018 she performed for the augmented reality dance piece Magic Window.