Gilles Jobin – Artistic Director – Producer- Choreographer – Dancer
BIOGRAPHY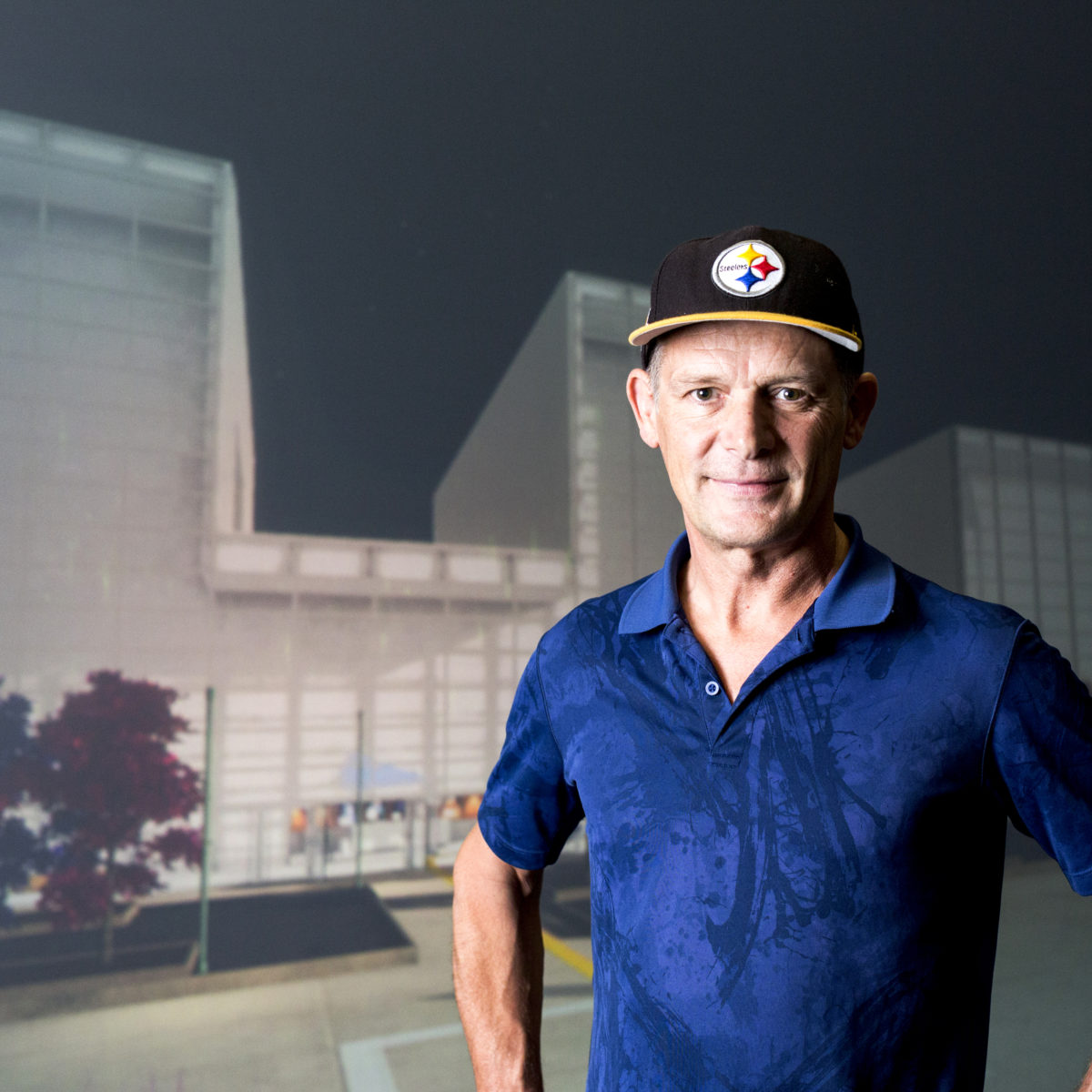 Internationally renowned choreographer Gilles Jobin has created some 20 dance stage pieces since 1995. In 1997, created his first group performance A+B=X (1997) – his first collaboration with composer and leader of the rock group The Young Gods, Franz Treichler. In 1999 he presented A+B=X at the Montpellier Dance Festival, which provoked an enthusiastic response and attracted the attention of professionals and critics alike. The Moebius Strip, created at Théâtre de la Ville in Paris in 2001, became one of Jobin's most emblematic performances.
In 2002 he created Under Construction at the Schaubühne in Berlin.
The boldness of his work attracted the Ballet du Grand Théâtre de Genève, which commissioned a work for 22 dancers in 2003: the result, TWO-THOUSAND-AND-THREE, is a uniquely contemporary performance.
In 2004 he created Delicado for Lisbon's Gulbenkian Ballet. That same year, Jobin settled down for good in Geneva before creating Steak House in 2005 and Double Deux, a creation for 12 dancers in 2006. He created Text to Speech in 2008 and Black Swan in 2009. In 2011, he created Spider Galaxies and at the end of the year, following a proposal from The Geneva Chamber Orchestra, he created Shaker Loops with a score by John Adams.

In 2012 Jobin was awarded the first Collide@CERN Geneva Award in Dance and Performance for his proposition to explore through dance and intervention, the relationship between mind and body at the world's largest particle physics laboratory, CERN. In 2013 he created Quantum, a piece for six dancers, with the support of the New Settings programme of the Fondation d'entreprise Hermès, which was widely distributed and has travelled more than 150,000 km around the world.
In 2015 he received the Swiss Grand Award for Dance by the Swiss Office of Culture from Federal Councillor Alain Berset.In 2015 Jobin also created Força Forte, a duo with the iconic dancer of the choreographer's company, Susana Panadés Diaz.
He then shot a film in stereoscopy (3D), WOMB, which premiered internationally at the Geneva International Film Festival Tous Ecrans in November 2016. The film has since been screened regularly in a variety of internationally renowned film festivals.

From then on the digital turn taken by Jobin's dance company has been confirmed, in particular with the creation of VR_I in 2017, the first contemporary dance show in immersive virtual reality. The dance troupe then continued focusing on technological innovation, working with the same creative team and the same dancers to produce Magic Window (2019) and Dance Trail (2020), two augmented reality dance pieces. With his groundbreaking projects, he is considered as one of the leading figures in the world of creative XR. Gilles is regularly invited as a internatinal guest lecturer in Europe, Asia and Americas.
Thanks to specific funding from La Loterie Romande linked to the Comédie de Genève's move to a new building, the theatre's joint directors, Natacha Koutchoumov and Denis Maillefer (NKDM), commissioned Cie Gilles Jobin in 2018 to produce a 3D model of its new theatre under construction which was scheduled to open in the autumn of 2020. Gilles Jobin and his team offered la Comédie virtuelle, a multi-user VR experience that would enable the public to visit a bustling new Eaux-Vives building, even though the theatre has still not been inaugurated. The modelling was entirely done during 2019 and in early 2020 while the motion capture was carried out in the Cie's studios using our new motion capture equipment.
AWARDS
* 1998 : Bourse du Fonds d'encouragement à la création chorégraphique et musicale by the Société Suisse des Auteurs (SSA) for Braindance
* 1999 : ZKB Prize by the Zürcher Theater Spektakel for Braindance
* 2000 : Bourse du Fonds d'encouragement à la création chorégraphique et musicale by the Société Suisse des Auteurs (SSA) for The Moebius Strip
* 2000 : Prix jeunes créateurs de la Fondation Vaudoise pour la promotion de la création artistique
* 2001 : "Nouveau Talent Chorégraphique" Prize by the board of the SACD (Société des Auteurs et des Compositeurs Dramatiques, Paris/Bruxelles/Montréal)
* 2004 : Culture Leenaards Prize by Fondation Leenaards
* 2012 : Collide@CERN-Geneva Prize
* 2015 : Swiss Grand Award for Dance presented by Federal Councillor Alain Berset. On the recommendation of the Federal Dance Jury, the Federal Office of Culture (FOC) recognises the work of Gilles Jobin, a Swiss choreographer whose uncompromising vision has helped to shape contemporary dance for two decades and revolutionised it both in Switzerland and far beyond
* 2017 : Grand Prix Innovation and Prix du Public, Festival du Nouveau Cinéma de Montréal for VR_I
* 2017 : Best Art and Experimental Film, San Francisco Dance Film Festival for WOMB (3D)
BIBLIOGRAPHY