PRESENTATION
Cosmogony is a digital show in real time. It is currently touring internationally without traveling #tourwithouttraveling; it is produced from our studio in Geneva and broadcast LIVE and in REAL TIME.
Cosmogony was created for the SIFA festival in Singapore, projected on a live building in Bucharest as part of the BIDFF festival and invited to the prestigious Sundance Film Festival was broadcasted live on Geneva's local public television, Léman Bleu, and was also presented at the D-CAF in Cairo, MEET in Milan, ZED Festival in Bologna, VR Days in Rotterdam and at the Théâtre de la Danse de Chaillot in Paris in June 2023.

After creating virtual reality shows and multi-user digital shows in real time, we came to the conclusion that virtual reality glasses added a difficulty of accessibility to the piece. On the other hand, by projecting Cosmogony in 2D in a cinema/theater or by videomapping on a building, we make the piece accessible to many more people while keeping it technically simple.
+
Cosmogony is a live performance featuring three dancers who are motion captured live at Gilles Jobin Company's #Studios44MocapLab in Geneva and screened in real time.
The movements of the dancers are captured in Geneva, sliced up into digital 'bits' and sent instantaneously through cyberspace to appear as avatars, on screen and in real time for a live audience, thousands of miles away from the company's studio. The dancers' bodies and their avatars are entangled like particles in a quantum state, performing spooky actions at a distance, their movements instantaneously teleported across the world. The dancers act as the puppeteers of their own bodies, animating their avatars in real time and composing the cosmogony of a world in suspension. In a cosmic space or in the heart of a virtual city, the moving bodies of the dancers break free from the laws of physics to the droning analog sounds of Swiss doom rock band Tar Pond, offering the audience a mesmerizing journey beyond reality.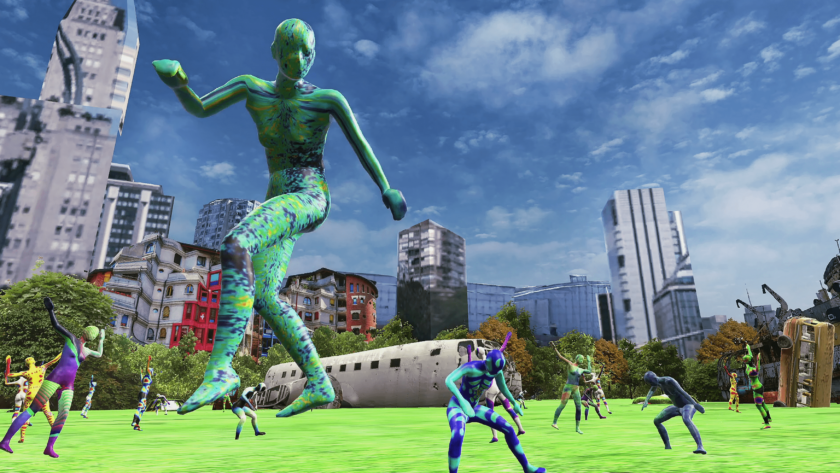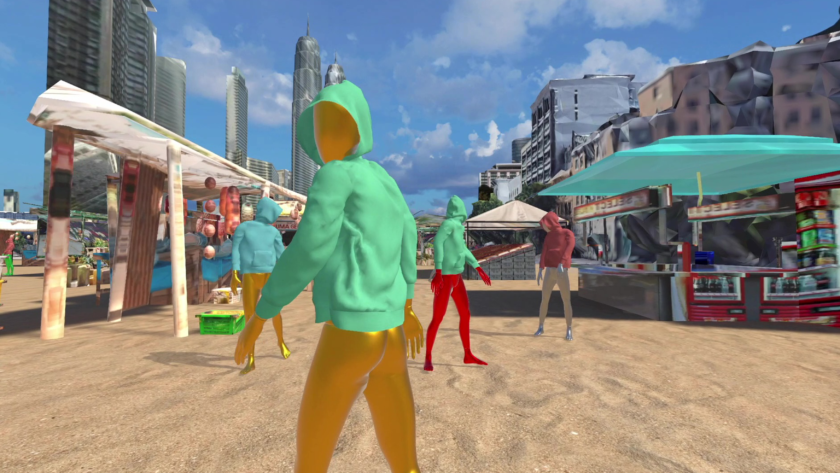 Credits
Director Gilles Jobin
Dancers Susana Panadés Diaz, Rudi van der Merwe, Jozsef Trefeli
Lead Dance Artist Susana Panadés Diaz
Lead 3D Artist Tristan Siodlak
Lead Technologist Camilo de Martino
Lead Technical Artist Pierre-Igor Berthet
Motion Capture Pedro Ribot
Mocap cameras Qualisys
Music Tar Pond
Music Arrangement Marky Edelmann, Tommy Vetterli
Mastering Dan Suter / Echo Chamber
Administration Gonzague Bochud
Production manager Lucía Diaz-Tejeiro
Production Cie Gilles Jobin
With the support of the City and Canton of Geneva and the Swiss Arts Council Pro Helvetia